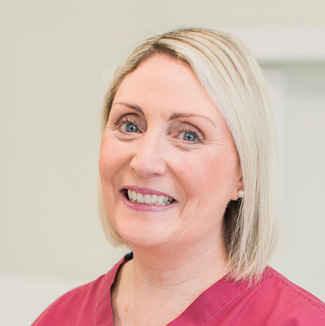 Michelle Bate
Dental Nurse
GDC No: 155944
Michelle is one of our longest serving team members, and has been a big part of the dental practice on Maureen Terrace for 34 years.
As a dental nurse the favourite part of her job over the years is meeting patients and their families, and watching young children grow into lovely young adults.
She lives in Seaham with her partner and her son. Her hobbies include spending time outdoors with her family, watching live bands and socialising with friends. An avid Formula 1 fan, her favourite driver is Lewis Hamilton who she's supported for many years at Silverstone.
Back to Team