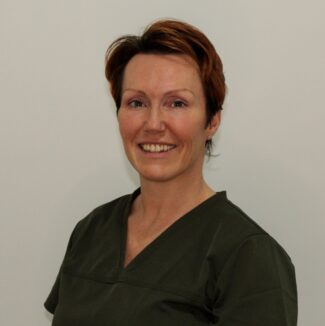 Dr Stacey Fenwick
Dentist
GDC No: 251059
Returning to Seaham Smiles feels like returning home. I am so pleased to be back working amongst a wonderful team.
Very like myself dentistry never stands still. I love keeping myself up to date with current techniques, particularly in restorative dentistry. This includes a range of treatments from fillings to more advanced veneers, crowns and bridges. I believe being current enables me to provide the best possible care for my patients. I also provide short course orthodontics helping to straighten mild to moderate crooked smiles. I like to work in a relaxed and calm environment putting all my patients at ease the best I can. Patient comfort and confidence is of the upmost importance to me.
Outside of work most of my spare time is taken up by my two children, Izzy and Roxy aged 4 & 2 and my three pugs, Betty, Peanut and Daisy. Although I can often be found manically exercising in a nearby gym attempting to replicate some of the training I could once do many years ago as a competing GB gymnast.
Back to Team